Some people simply find it embarrassing to talk about money.
Perhaps it's down to society's attitude towards money in Ireland, but we still consider it rude to talk about it. Also there is a lack of education around money as personal finance is still not taught in schools.  I want to encourage you to think positively and be proactive with your money with my five tips to help you increase your money.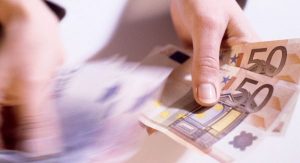 Five Money Making Tips:
1. Have you a room in your home you could rent out?
Rent A Room Relief Scheme is one of the most generous tax free earnings opportunity. This allows a person to rent a room in their private residence. The room must be let as residential accommodation and means gross rent of €14,000 is exempt from income tax for the property owner.
2. Have you checked the taxes you are paying?
Review your tax liability for the previous four tax years. You can do this via myAccount on Revenue.ie.
Check you are claiming adequate tax credits, flat rate expenses and tax relief for medical expenses.

Check to see if you should r

e-allocate tax credits between yourself and your spouse.

Are you claiming tax relief for pension contributions which you make annually?
Consider obtaining advice from an accountant or tax adviser in this regard.
3. Are you investing your money wisely?
Your personal attitude to risk is important here. Some people prefer the security a long term deposit account offers, however it is worthwhile considering investing in bonds, shares or property. Be aware that these types of assets can give rise to two taxes:
Income Tax On Dividends (re shares) you receive

Capital Gains Taxes on investment gains in excess of €1,270 annually. The excess gain is taxed at 33%.  However

 

c

apital losses made by one spouse may be used by the other spouse to reduce a capital gains tax bill.
4. Have you and your partner claimed adequate mortgage interest relief?
Mortgage Interest Relief is now provided at source. For further information regarding mortgage interest relief see www.revenue.ie/en/online/mortgage-interest-relief.html
Alternatively you can call revenue to discuss this on 1890 46 36 26. You can claim mortgage interest relief for previous years (if previously forgotten) up to a maximum of 4 years.
Please note mortgages taken out after 31.12.2012 are not eligible for mortgage interest relief.
5. Have you any unwanted items in your home?
These days be it Amazon, Ebay, Depop or Done Deal, there is a market online for your unwanted items. Do a Marie Kondo style clear out of your home and sell the baby seats, books, furniture or clothes that you no longer need.
Think positively and be proactive and entrepreneurial with your finances and you will be able to build up much greater wealth. For further information please email caroline@charlespcrowley.com